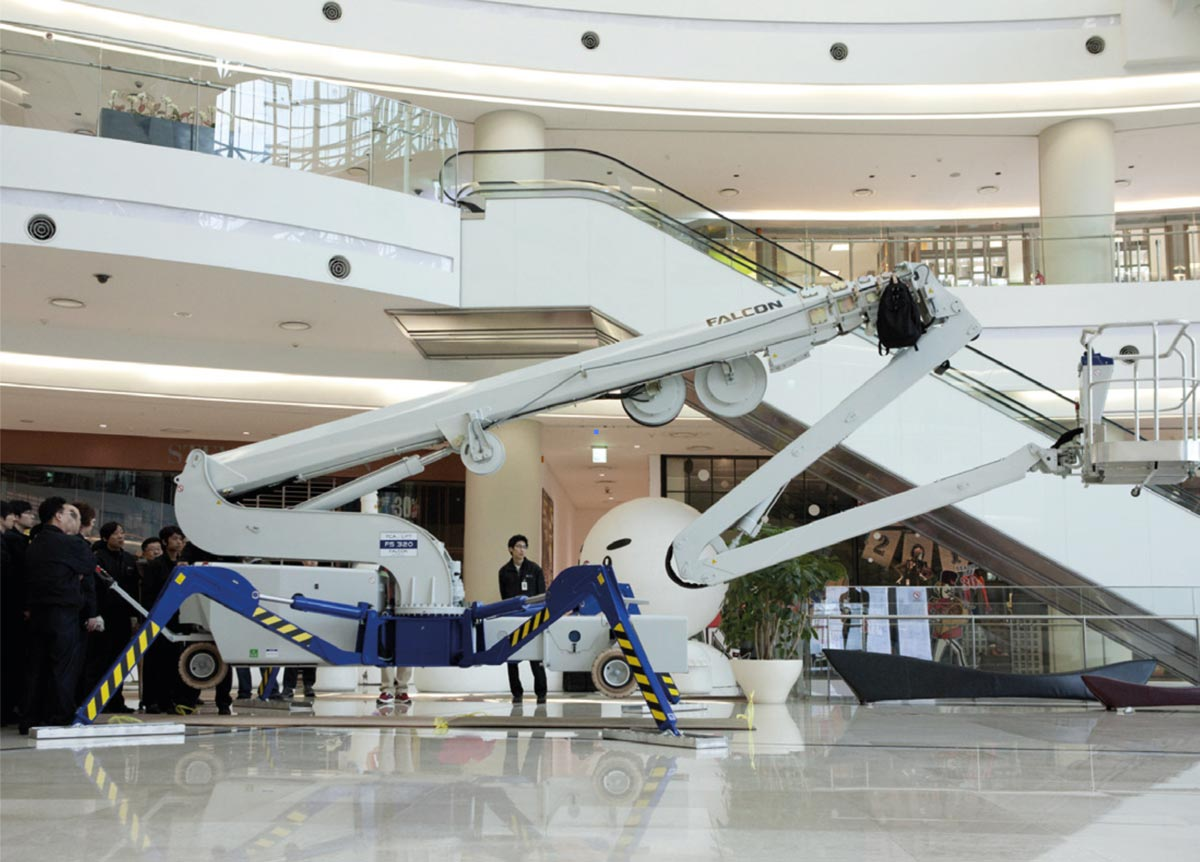 Electro-hydraulic control system solution
We, Chinasourcing E&T Co., LTD, are a company that provides a complete OEM solution to the world famous retail system service provider, including spare parts manufacturing and after-sales service of various key parts. Please allow me to introduce to you one of our project experiences.
Project context
The client is a Danish company with 40 years of experience in designing and manufacturing high level spider lifts. Their spider lift is the only one on the market that can fit through a door and still reach a staggering 52 meters working height.
In 2009, faced with increasing costs, they decided to move some production to China and started working with us on ChinaSourcing.
Our project team first went to a Danish company for study and technical exchange. After returning to China, our team inspected the suppliers, and then designated a high-standard supplier as the project manufacturer.

Project objective
The objective of the project is to build a high-strength, high-performance, and efficient electro-hydraulic control system as the main structural component of the equipment, and to take adequate safety precautions to ensure the safety and reliability of the equipment during use, to ensure that the equipment manufactured can not only ensure the safety of the operator, but also enable the equipment to operate more accurately and stably
Project problem
Problems facing the project:
1. Whether the high rigidity of the material meets the demand
2. Whether the welding quality of structural parts is up to standard;
3. Whether the cooperative suppliers can provide sufficient materials and after-sales help
4. Whether the assembly process design planning, production management and other high requirements meet the standards
Solution
To solve the above problems, we use high-quality materials and strict and meticulous control process
Use multi-specification high-strength steel for manufacturing equipment
Our technicians have done a lot of technical communication to help the three manufacturers solve the difficulties in technology and production process
Solved the supply problem of S690
The highest quality of structural parts is guaranteed by specially optimized tooling, welding robot and strict inspection.
Improved the assembly work of orderly installation of a large number of control lines and electro-hydraulic control systems in a small space
 
Project achievement
Through the team's unremitting efforts, we completed the domestic development and mass production of key components for FALCON LIFTS. We not only realized the same quality sheet metal and welding technology as Europe, but also formulated a strict and detailed control process in the production process to avoid the mixing of materials. The highest quality of structural parts is guaranteed by specially optimized tooling, welding robot and strict inspection. A high strength, high performance and high efficiency electro-hydraulic control system is built as the core controller of the equipment under the condition of ensuring safety.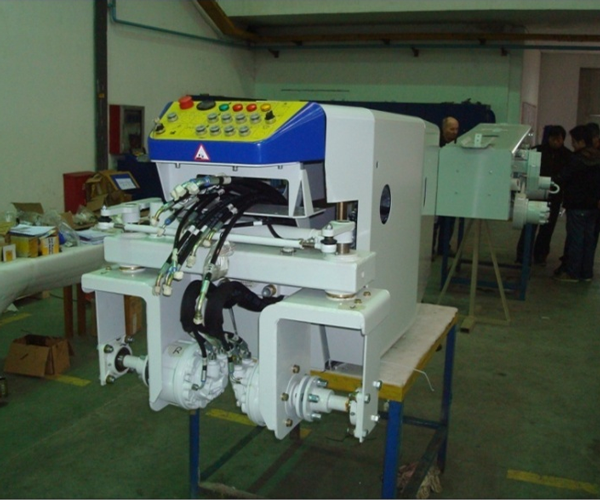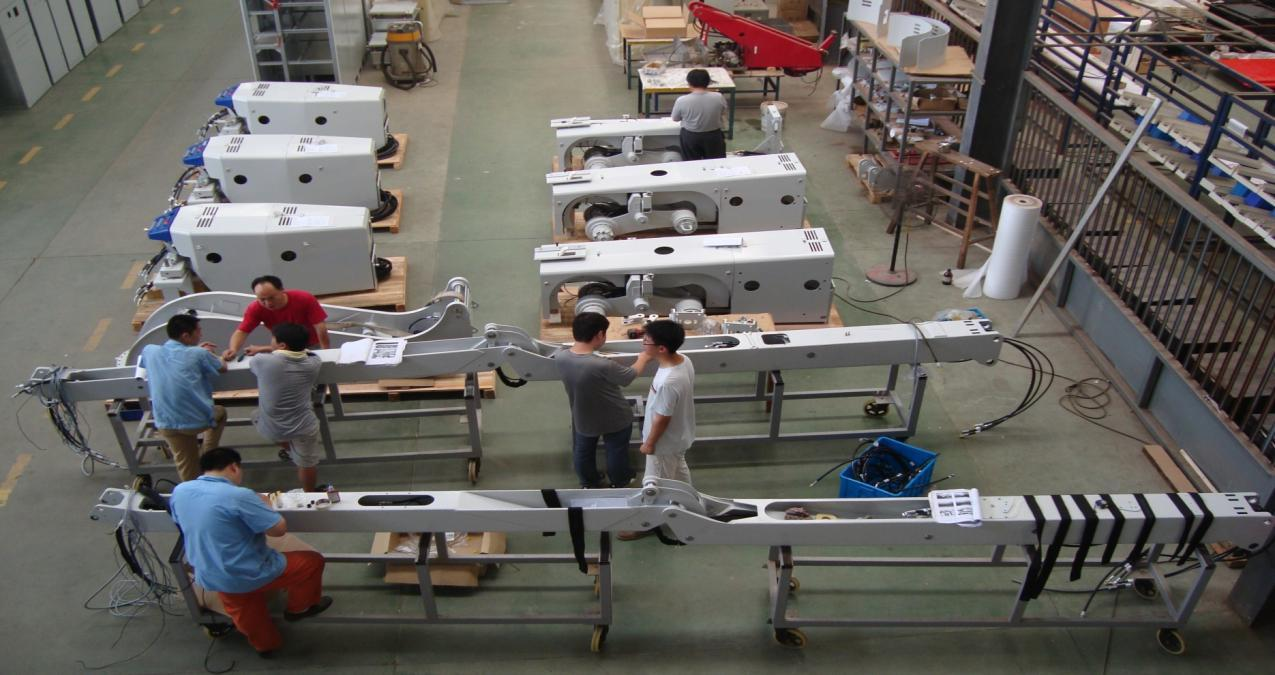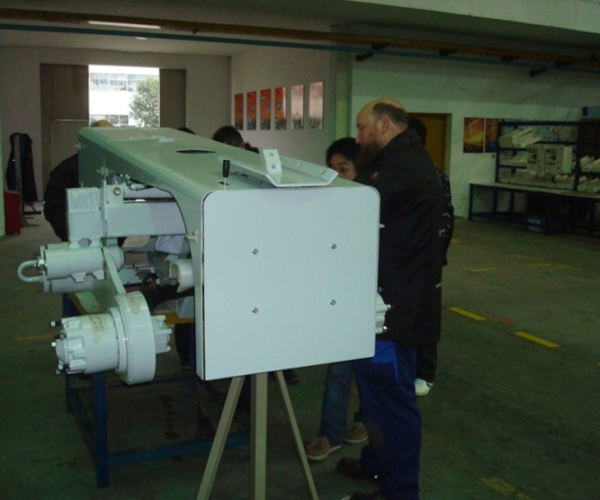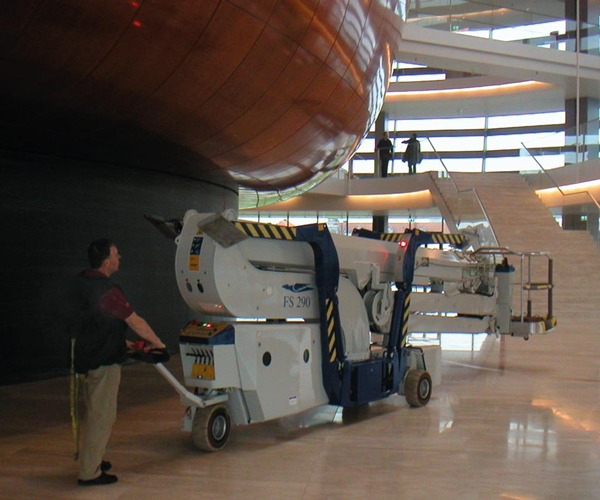 Photos of production site equipment