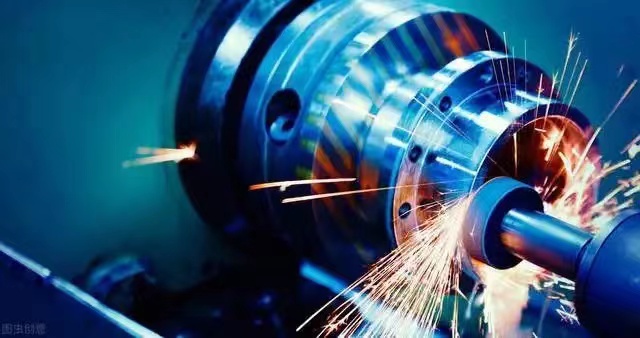 In 2021, the added value of high-tech manufacturing industries above designated size will increase by 18.2% over the previous year, which is 8.6 percentage points faster than that of industries above designated size. These mean that the transformation and upgrading of China's manufacturing industry has been steadily and steadily, and the new momentum of economic growth is very strong.
As an industrial mother machine, the machine tool is the core production basis of the equipment manufacturing industry. In particular, high-end CNC machine tools are an important engine for the upgrading and development of a country's manufacturing industry. After years of development, China's machine tool industry has made outstanding achievements, but it still faces challenges in key core technologies and key functional components. In recent years, General Technology Group has regarded the high-end CNC machine tool industry as its core business. In 2021, the group took the lead in establishing the "CNC Machine Tool Industry Technology Innovation Strategic Alliance" to create a high-end collaborative innovation platform with deep integration of "production, education, research and application", and jointly invested 10 billion yuan with Tianjin to establish a machine tool equipment sub-group to create an integrated and intensive Operation management platform.
The first is to give full play to the advantages of the new national system, build an industry-university-research collaborative innovation system with enterprises as the main body of the machine tool industry, speed up key core technology research, provide technical support for strengthening the chain and supplement the chain, and continuously improve the independent and controllable ability of the industrial chain; It is recommended that the relevant departments increase their attention and investment in the research on basic common technologies in the field of machine tool equipment manufacturing, build a state key laboratory for high-end CNC machine tools, and improve the common technology innovation system.
---
Post time: May-31-2022