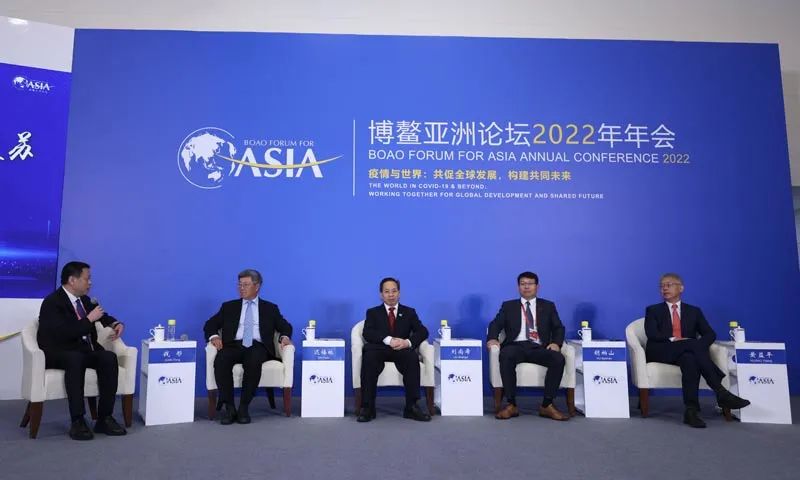 The gross domestic product exceeded 27 trillion yuan, a year-on-year increase of 4.8%; the total import and export value of trade in goods increased by 10.7% year-on-year. And the actual use of foreign capital increased by 25.6% year-on-year, both continuing double-digit growth.  Foreign direct investment in the whole industry was 217.76 billion yuan , an increase of 5.6% year-on-year.  Among them, non-financial direct investment in countries along the "Belt and Road" increased by 19% year-on-year.  China's economic data in the first quarter shows that China's national economy continues to recover and develop, and foreign trade and foreign investment continue to improve, highlighting China's positive contribution to stabilizing the global industrial chain and supply chain and promoting the sustained recovery of the world economy.
China's economy has strong resilience and vitality, and the fundamentals of long-term improvement will not change. China's expansion of high-level opening to the outside world and the promotion of high-quality joint construction of the "Belt and Road" continue to achieve tangible results, which will continue to boost confidence in global economic recovery and jointly build an open world economy.
Attractiveness to foreign capital will be further enhanced.
The absorption of foreign capital is a window to observe a country's level of openness, and it is also a barometer that reflects a country's economic vitality. In the first quarter of this year, China's actual use of foreign capital was 379.87 billion yuan. Among them, investment in high-tech industries increased rapidly, reaching 132.83 billion yuan, a year-on-year increase of 52.9%.
Mao Xuxin, chief economist of the National Institute of Economic and Social Research in the United Kingdom, said that China will unswervingly deepen reform and expand opening up, reduce the negative list of foreign investment access year by year, implement national treatment for foreign-funded enterprises, and expand the scope of encouraging foreign investment. The development of enterprises in China continues to create favorable conditions and a favorable environment. The open, inclusive and diversified Chinese market will be more attractive to foreign investment.
It will bring greater confidence and strength to global economic growth in the post-epidemic era.
"China's economy has great potential, resilience and vitality, which not only attracts global investors to invest and start businesses in China, but also provides a broader market for other countries. Opportunities will also provide strong momentum for the stabilization and recovery of the world economy."  Said Frederic Bardan, CEO of Belgian Cybex China-Europe Business Consulting Company.
Morocco's former Minister of Economy and Finance Valalou said that as the main stabilizer and power source of world economic growth, China has comprehensive competitive advantages such as strong economic governance, comprehensive industrial system and large market space, and can achieve sustainable and healthy economic development. Looking forward to the future, the high-quality development of China's economy has bright prospects, and the Chinese market is full of opportunities, which will inject more positive energy into the recovery of the world economy.
---
Post time: May-06-2022