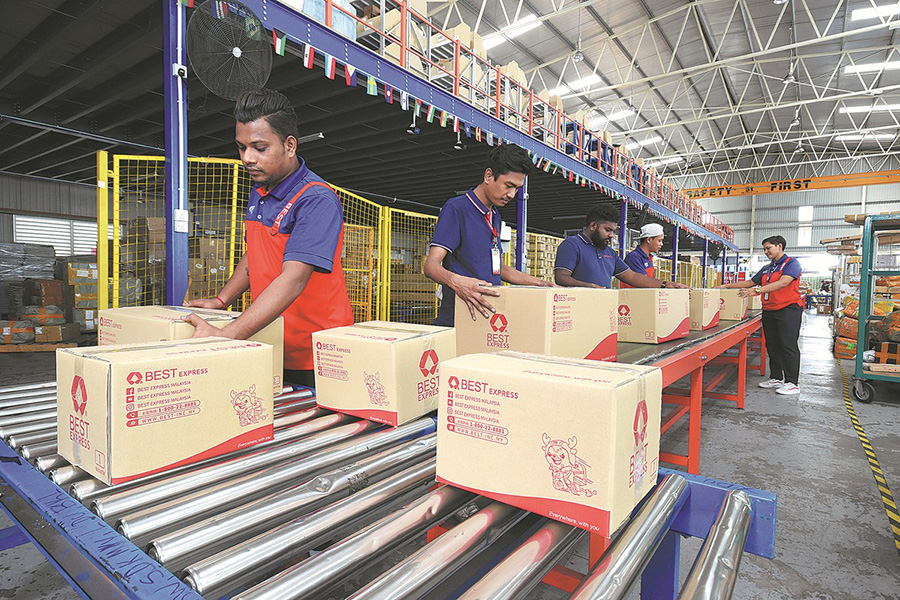 Workers process packages delivered from China at BEST Inc's sorting center in Kuala Lumpur, Malaysia. The Hangzhou, Zhejiang province-based company has launched a cross-border logistics service to help consumers in Southeast Asian countries to purchase goods from Chinese e-commerce platforms.
That the Regional Comprehensive Economic Partnership agreement took effect on Jan 1, 2022, is far more significant than just a multilateral free trade agreement (FTA) coming into force in a world haunted by growing protectionism, popularism and anti-globalization sentiment.
It has opened a new chapter of regional integration and common prosperity in the Asia-Pacific region, the Jakarta Post reported. It rises as a modern, comprehensive, high-quality and mutually beneficial mega-free trade agreement, the newspaper said, adding it also prescribes a common set of rules and standards, including accumulative rules of origin, lowered trade barriers and streamlined processes.
The RCEP appeals to other developing countries because it reduces barriers to trade in farm goods, manufactured goods and components, which make up most of their exports, the Associated Press said.
Peter Petri and Michael Plummer, two prominent economists, have said the RCEP will shape global economics and politics, and could add $209 billion a year to world incomes and $500 billion to world trade by 2030.
They have also said the RCEP and the Comprehensive and Progressive Agreement for Trans-Pacific Partnership will make the economies of North and Southeast Asia more efficient by linking their strengths in technology, manufacturing, agriculture and natural resources.
Six of the 15 RCEP member states are also members of the CPTPP, while China and the Republic of Korea have applied to join it. The RCEP is one of the most important free trade agreements also because it is the first FTA that includes China, Japan and the ROK, which have been negotiating a trilateral FTA since 2012.
More important, the fact that China is part of the RCEP and has applied to join the CPTPP should be enough for those who doubt China's vow to deepen reform and further open up to the rest of the world to change their mind.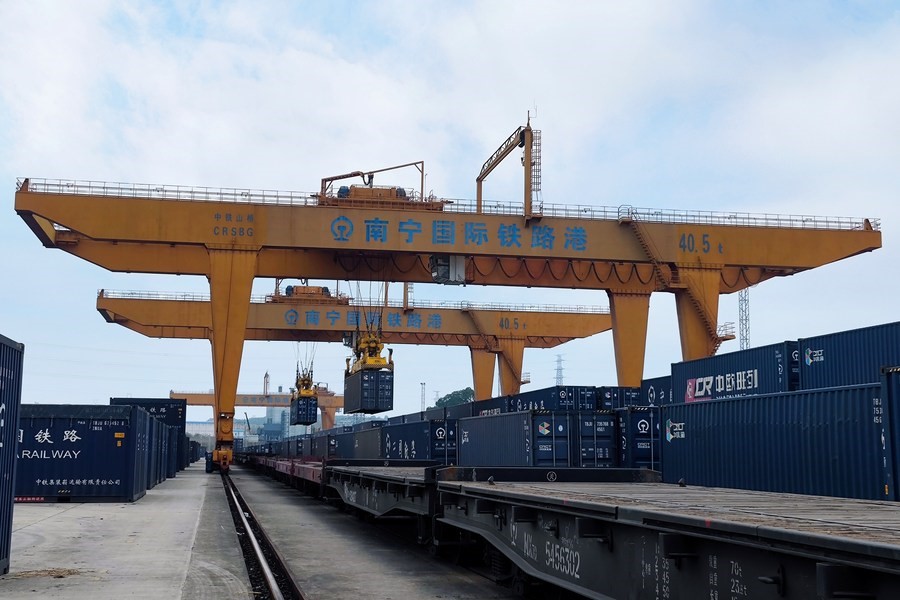 A gantry crane loads containers onto a freight train in Nanning international railway port in South China's Guangxi Zhuang autonomous region, Dec 31, 2021. [Photo/Xinhua]
---
Post time: Jan-07-2022