Locking Socket
Product Detail
Product Tags
VSW, one of the best-known carmakers, has been implementing global sourcing strategy in China for a long time. In 2018, VSW decided to appoint a new Chinese supplier for its locking socket production. However, with so many manufacturers in the market, it was not easy to find the most suitable one. So they came to ChinaSourcing.
After fully understanding the needs and requirements of VSW, our project team members got down to action quickly. They did on-spot Supplier investigation and finished supplier investigation report in only a few days. Then, after our discussion with VSW, YH Autoparts Co., Ltd. was selected.
YH Autoparts Co., Ltd., established in 2014 in Xinji, Jiangsu Province, was invested by Feida Group and GH Co., Ltd. In 2015, it joined ChinaSourcing Alliance and quickly became a core member. Now it has 40 workers, 6 technical persons & engineers.
The company produces mainly various types of automobile stamping parts, drawing parts and welding parts, etc. It owns more than 100 sets of equipment and offers components to Yizheng filiale. The core products----oil coolers are purchased by IVECO, YiTUO CHINA, Quanchai, Xinchai and JMC.
Daisy Wu, the technical person in our project team, played an important role in the early stage to help communicate technical requirements, plan the production process and improve technology.
In 2019, after the sample was qualified, ChinaSourcing, VSW and YH began the formal cooperation. Now YH manufactures locking socket for several models of VSW.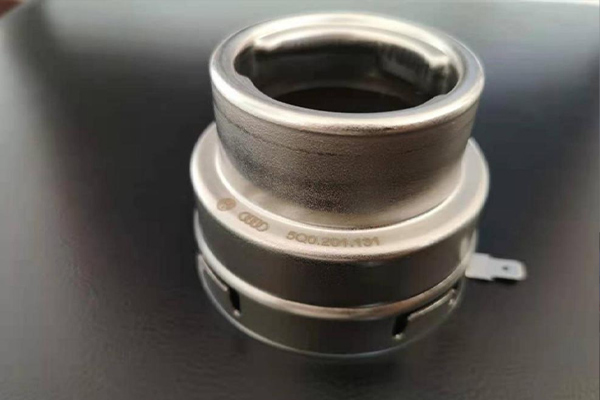 The locking socket produced by YH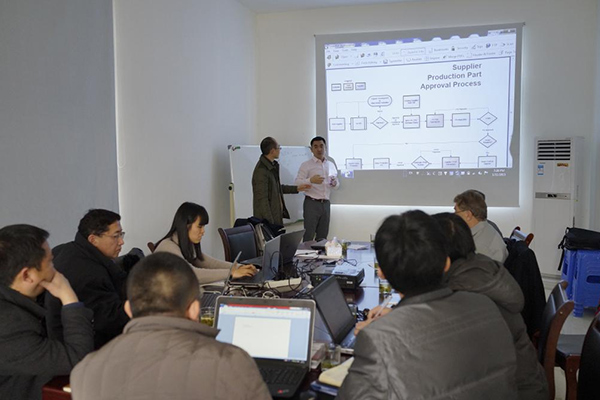 Production process discussion
During the cooperation, under the help of ChinaSourcing, YH kept improving the production techniques and solved a critical technical problem----one-step forming of thread, which assures the accuracy of thread dimensions and helps reducing the cost, which cannot be achieved now by any other suppliers of VSW.
YH achieved one-step forming of thread using single position die. The tooling cost of YH is just 30% of that of other suppliers who use continuous die.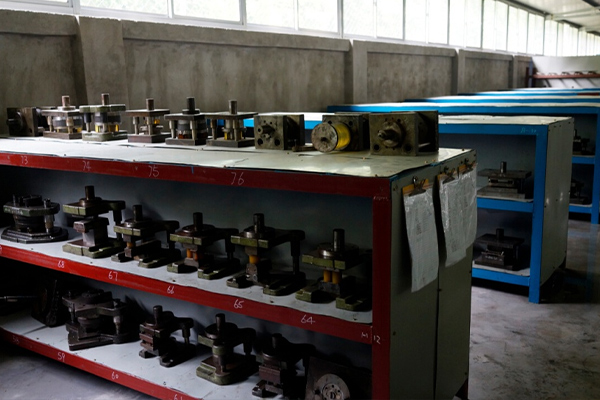 Single position die
The reduction of cost, the assurance of quality and the continuous improvement of technology, all those factors made VSW choose to further deepen the cooperation and to double the order volume to 2 million pieces this year.
In response to the increase of order volume, we advised YH to introduce automatic production line. Now the automatic production line has come into use, which promises an annual output exceeding 2 million pieces.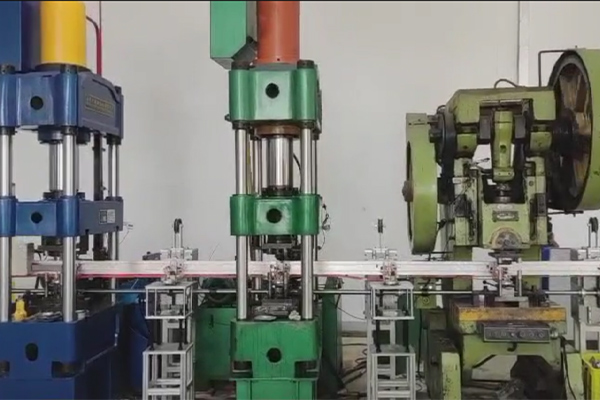 Automatic Production Line
We have full confident in a broad cooperative prospect with VSW.
---
Previous:
Water Tank
Next:
Safety Equipment
---
Write your message here and send it to us